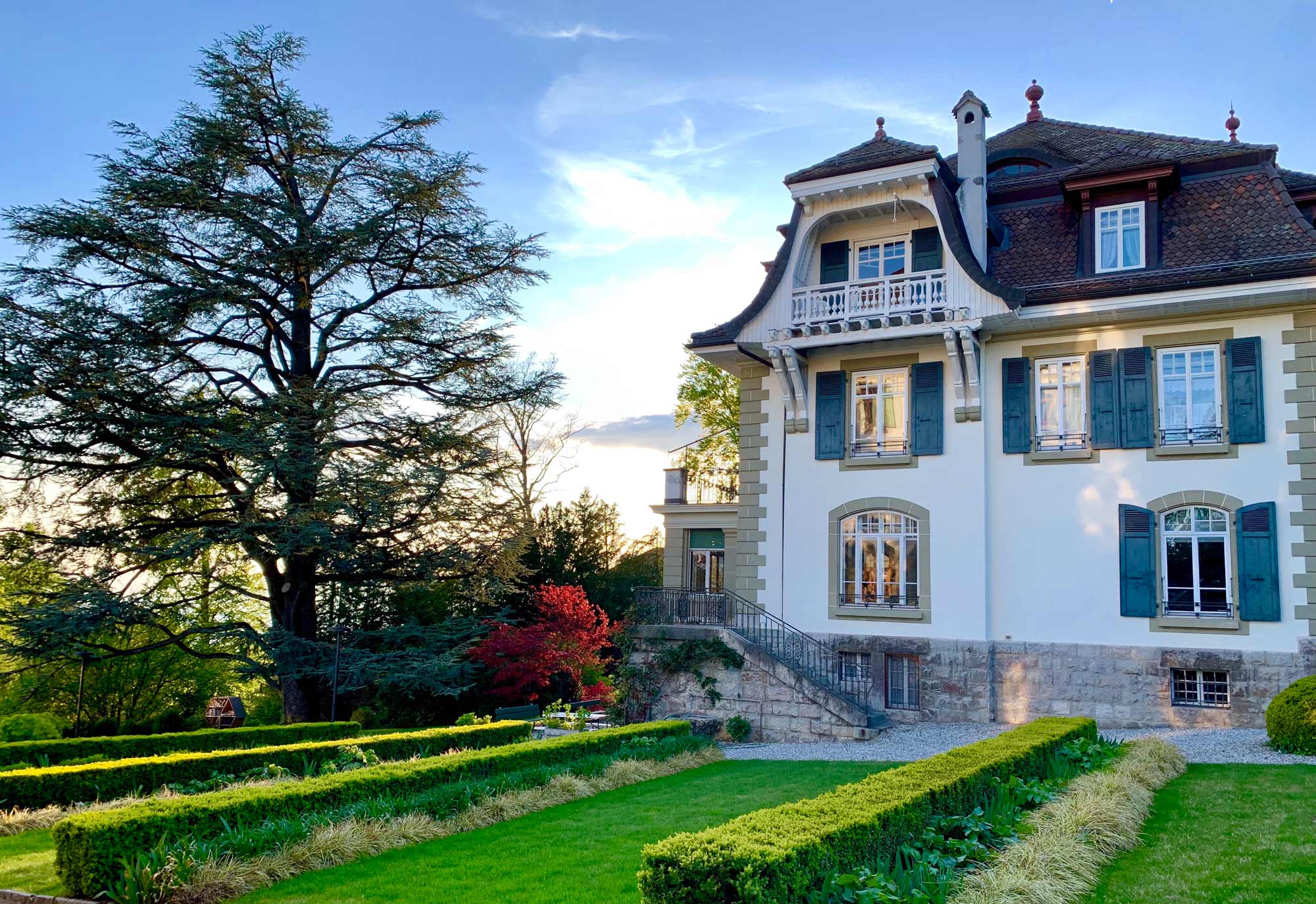 For the academic year, 22-23, Brillantmont seeks to appoint a
Pastoral Care Co-ordinator with boarding duties
All the boarding accommodation is on the Brillantmont campus, on the upper floors of five buildings. The buildings are secure, accessible by door-codes and the boarding rooms are spacious, warm and welcoming. Boys and girls live in separate houses, organised by age. A member of the boarding team lives in the boarding house, looking after the students and helping make their boarding experience happy and successful. Students share a room with a student from another nationality, encouraging intercultural learning and understanding.
We expect our boarding staff to always have the students' physical, mental and emotional well-being at the heart of all they do. Our caring, supportive boarding environment safeguards the students and allows them to develop and grow with confidence.

Living away from home is not always easy, especially in the teenage years. It's a time of change and question. We are here to help our students find the answers to their questions, to feel strong and grounded on their journey to becoming well-balanced, responsible young adults, who can live with others and who are global citizens. Your support will help them secure high standards and identify barriers to learning and development.



The post holder will be expected to:

Promote and drive high quality wellbeing and pastoral support in the Brillantmont community in line with the school's Guiding Statements.
Be a visible and dynamic presence around the school, at meals, in the houses and by participating in whole school events.
Be a key member of the boarding team, working closely with the Head of Boarding.
Collaborate with the Academic Tutors to oversee the consistent implementation of the school's Behaviour Policy.
Liaise with the School Nurse to ensure well-being guidance and support with issues that might emerge during the school year related to stress, anxiety, parental illness, bereavement, conflict resolution, with the provision of open-door sessions during the school day and after school, referring students to external counsellors and specialists as appropriate.
Communicate with staff to raise awareness of students' needs and how best to support them.
Promote international mindedness and global citizenship in the building of community.
Liaise with the staff to ensure that the whole school provides a safe, non-judgmental environment which is attractive, welcoming and educational, supporting wellbeing.
Collaborate and involve parents as needed, as defined by the clear guidelines developed by the SLT.
Review and assess the provision of wellbeing services.
Provide training related to safeguarding and wellbeing supervision.
Forge a close partnership with the School Nurse and other designated safeguarding officers to keep confidential records archived appropriately and ensure essential information is shared appropriately.
Develop the relevant policies and procedures and ensure their implementation.
Monitor the effectiveness of school pastoral policies and reporting systems in the provision of pastoral care.Be a dynamic, flexible team player.
Specifications

The successful candidate will:
Be qualified in counselling, psychology, nursing, social work or any other relevant domain pertinent to this role.
Be a dynamic individual and a great team player.
Have strong communication and listening skills.
Have at least three years' experience in working in a similar role in a boarding or independent school.
Have a driving license.
Hold a European or Swiss passport or residence status (unfortunately, since Brexit we are unable to hire holders of a British passport who are not already resident in Switzerland).
Be aware of the needs of students from diverse cultural, social and ethnic backgrounds.
Be able to work in English, knowledge or French is an asset.
Be committed to the safeguarding and promotion of the welfare of young people and adhere to and ensure
compliance with the School's Safeguarding Policy at all times.
Deadline
Applications are to be submitted exclusively via the form below and should include a CV and a cover letter of one page maximum.
The closing date for applications is extended to 20th April 2022.

Owned and run by the same family since the school's foundation in 1882, Brillantmont is a leading Swiss boarding and day school, offering an internationally recognised programme.

Our mission is to provide a supportive family environment which enables our students to discover and develop their passions and talents, building the confidence needed to lead happy, meaningful lives. Our core values focus on Learning, Well-Being, Community and Internationalism; these are the cornerstones which underpin the Brillantmont experience.
Every year, we welcome around 80 boarders and 20 day students from aged 13-18 into Grades 8-12. Global citizenship and intercultural learning lie at the heart of the Brillantmont experience. Over 30 different nationalities are represented and the school applies quotas to ensure a diverse student body. Living amongst so many nationalities enables students to learn about other cultures, speak new languages and develop a global network of contacts.
Brillantmont is in the centre of Lausanne, a beautiful city in French speaking Switzerland. Close to Geneva airport, the majestic Swiss Alps are less than an hour away. The quality of life is exceptional. All students learn French and through the co-curricular programme can discover and enjoy the natural sporting and cultural wealth of Switzerland. As befits the Olympic Capital, there are numerous sports facilities in the region and skiing is integral to Brillantmont life.
The school overlooks Lake Léman and the Alps. It is spacious with excellent, up to date facilities, including an incredible multipurpose hall offering a full-sized gymnasium and a 100m2 stage area. Accommodation is of the highest standard with students sharing a room with someone from another culture, promoting intercultural understanding. Brillantmont has been fully accredited by NEASC and CIS for over 30 years and is committed to accreditation as a tool for improvement.
Brillantmont's small size ensures that the student remains the focus of all that is offered, both academically, but also in terms of personal development. We nurture collaboration and leadership skills through challenge, building courageous, confident, critical thinkers. We want our students to take ownership of their learning journey. The average class size is 9 students, the maximum class size is 15 students. This creates a stimulating learning environment, reflected in the excellent examination results.
Brillantmont prepares students for US examinations (with SAT) and British examinations (IGCSE, A Level). On completion of their studies, Brillantmont students enter top-ranking universities across the world, with a majority continuing their studies in the UK or Switzerland.
A strong co-curricular programme covering sports, creative, humanitarian and critical thinking activities enables students to develop strengths and talents beyond the classroom. The school takes advantage of its location in the heart of Europe to develop a sense of internationalism through trips to neighbouring countries and through language acquisition.
Outstanding pastoral care, excellent facilities and spacious accommodation help create a home from home in which students feel part of the Brillantmont family, no matter how far from home they are. Our focus on the individual raises self-esteem, helping our students become effective learners and balanced young people.
Whether students are with us for just one term or a complete year, their Brillantmont experience will be unique and life changing.
Brillantmont staff are committed and dedicated and fully understand what it means to work in a boarding school, where life continues 24/7. Our culturally aware, caring community is based on mutual respect and upholding values. It is an inspiring and enriching place to work, with opportunities for growth and professional development.
There is only one Brillantmont in the world. Do you have what it takes to become part of its 140 year old story?
Apply via the form above, we look forward to hearing from you.