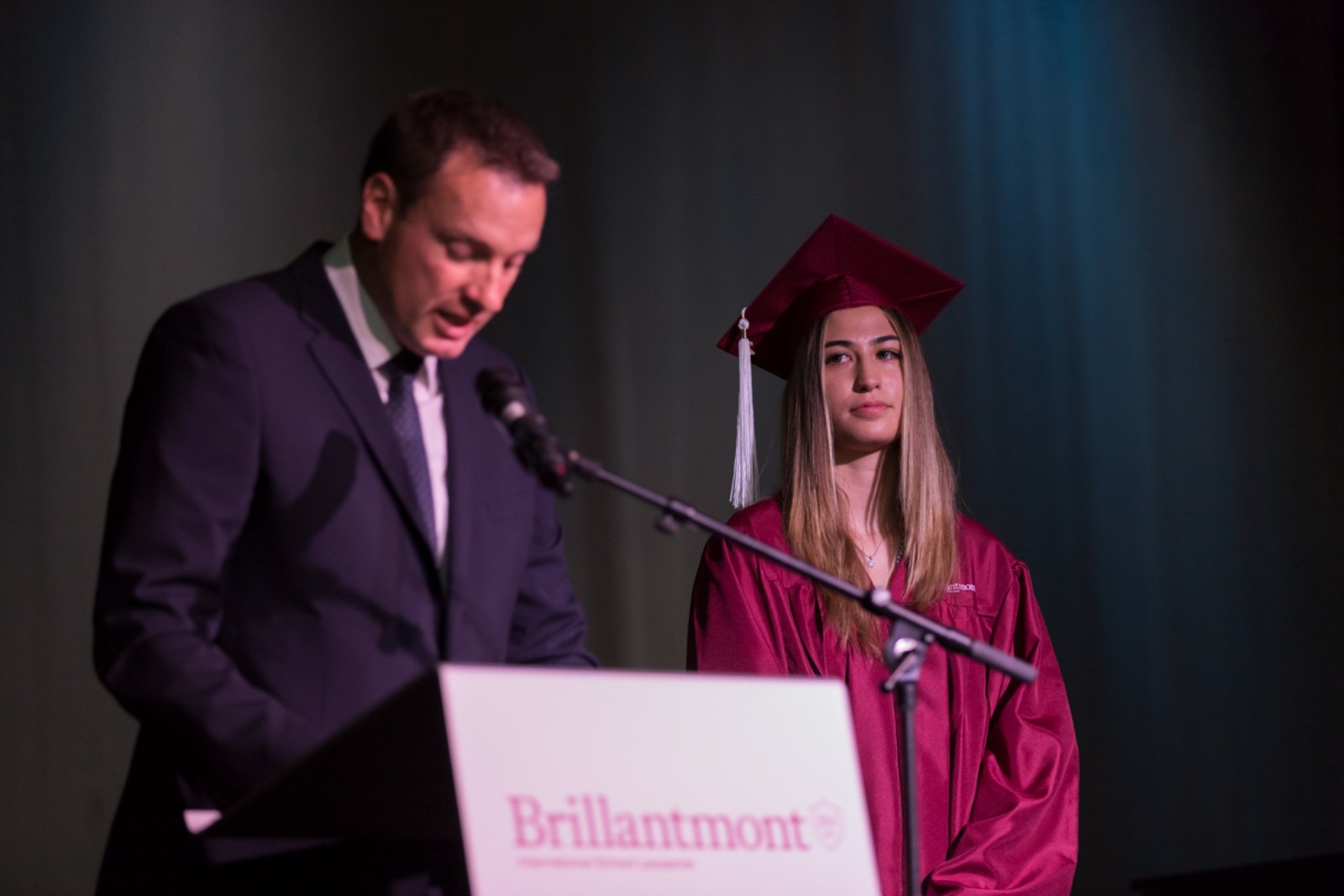 Our teaching promotes a growth mindset which encourages students to develop an awareness of their own learning journey.

Whether a BM student is planning to go to university, take a gap year or pursue other options, we offer guidance and student assistance in that transition. Our Guidance Counsellor starts to work with students from 10th Grade, exploring different career and study options.
100% of our students continue to higher education, including the prestigious Russell Group in the UK. Our librarian is on-hand to assist students who wish to access university multimedia materials. Each year various university fairs and Open Days within the region provide further information and universities from all over the world regularly visit Brillantmont to give presentations to groups of potential students. We help students join Open Days or visit universities which interest them.
At all stages, students receive completely personalised support from our Guidance Counsellor and their university applications are well prepared. They also practise the communication skills, interview techniques and role play situations they will need later at the academic interview stage. Brillantmont does not charge extra for College Counselling - it's included in the fees.
As global citizens, our students enter universities across the world and we help them with them every step of the way, wherever they decide to go.
"Being accepted at Oxford for an MSc in Integrated Immunology is due in no small part to the wonderful education I received during my four years at BM. I had the benefit of receiving the support and dedication of inspirational teachers."
John, BM alum
When students complete their studies at Brillantmont, they go all over the world. Their career and university choices reveal how international they are. We love to meet up and reconnect on our travels, hear their stories and find out about where their life journey has taken them. Some of our alumni share their experience of Brillantmont and why it was a great choice for them.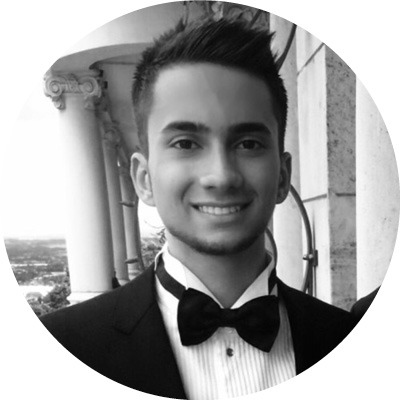 Antonio Dadalto Netto, 2013-2015 from Brazil
Currently working as financial Analyst at Deutsche Bank, an investment bank with a major presence in the City of London and a worldwide footprint.
I studied at Brillantmont for three years. The school is a melting pot of cultures, and Switzerland is the perfect place to experience it all.
I got involved in school life and joined the Maths Champions, Model United Nations, Gym Club and did humanitarian work with Habitat for Humanity and for Terre des Hommes. I am still in touch with My BM friends, who are scattered all over the world in Sweden, Brazil, Spain, UK, US, Greece, Switzerland, Germany, Japan and Mexico.
BM taught me to be strong, independent and plural. It taught me how to be resilient, how to confront challenge, how to be persuasive and how to work as a team. It helped build on my natural competitive skills, key to excelling in my industry.
After BM I studied for a BSc (Hons) Financial Economics with Integrated Professional Training at City University of London with a one year Industrial placement at the Bank of England and an internship at Deutsche Bank, and I passed the CFA Level 1.

Zara Hristoskova from Bulgaria, 2005-2007
Currently working as an Interior Designer in Austria, Switzerland and Bulgaria.
I stayed in Switzerland, finished my Bachelor in interior architecture in Lausanne. After university I decided to work and live in Switzerland, because it felt like a home to me.
I am an interior architect, I started my own company, working mainly for Switzerland but also Austria and Bulgaria. I create custom interiors for different types of projects, hotels, private residences, shops as well as retirement homes.
Brillantmont gave me a great base for communication with young people from all over the world. Also in Brillantmont I learned to be more independent which helped me later on.
Brillantmont was one of my best memories. The location, the people, living in a small community but yet so diverse. It was a great experience that I can only recommend to others also for the contacts we develop with people and keep later on despite the distance!
Brillantmont gives us a common memory and a place we all shared at a time in our teenage years.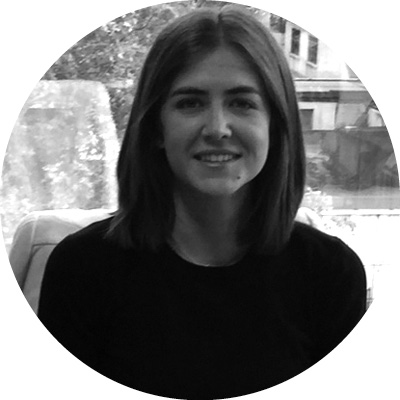 Paula Navarro from Spain, 2005-2008
Currently working at Clifford Chance Lawyers in Madrid.
When I left Brillantmont I started my Law Degree at Universidad Carlos III, in Madrid, which I finished in 2009. Afterwards, I studied an LLM for a year in Universidad Pontificia Comillas (ICADE) - in Madrid as well- which I finished in 2010.
I work as a lawyer in the Real Estate Department of an English firm named Clifford Chance (Madrid office). I joined Clifford Chance two years ago. I previously worked for Linklaters, S.L.P (also English firm) and Deloitte.My day-to-day work involves advising local and international clients (such as, for example, investment funds) on the full range of real estate-related transactions, such us acquisition of real estate assets and companies with a real estate component; real estate finance transactions, refinancing and restructurings.
Brillantmont helped me getting where I am today in many ways, for example, offering me academic prestige, giving me an international perspective of life and the opportunity to make friends all over the world, learning languages (English and French), all of which has been very useful later when initiating my professional career.
Having studied at Brillantmont, one of the best and most prestigious boarding schools in Switzerland (and in the world), turned out to be very helpful on a curricular level in order to achieve both my academic and professional goals.
I recommend Brillantmont to everyone I know (it is no coincidence that my sister also studied there!) and I would advise them to work hard, enjoy the experience and the wonderful opportunity that our parents offer to us to the fullest; take the opportunity to meet amazing people all over the world who will become your friends for a life time.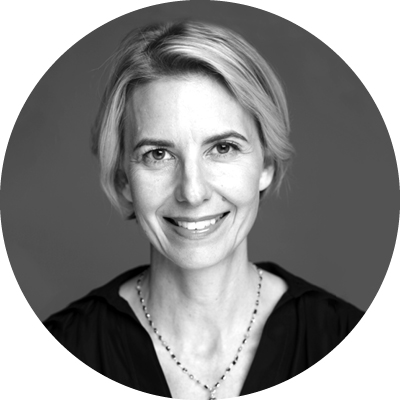 Maria Eitel from the USA, 1978-1979
Co-chair of the NIke Foundation; Chair of the Girl Effect Board of Directors ; Commission member of Sexual Harassment and Advancing Equality in the Workplace ; Board Member of Go Fund Me
After Brillantmont, I returned to my high school in Seattle, Washington and wished I was still at Brillantmont! After a Master in foreign affairs at Georgetown. I worked in media including at the White House. I shifted direction and got a job at Microsoft setting up Corporate Affairs for Europe and then from there was recruited to Nike where I have been for the last 20 years, first as founding head of corporate responsibility and then founder of the Nike Foundation and the Girl Effect, a newly independent organization that focusses on adolescent girls in poverty. My career shows a thread of the International, a sub-thread of loving to speak French and an overwhelming thread of trying to create a world that embraces diversity and good for all. I remember my time at Brillantmont so fondly. It truly opened my world. I was a small-town American girl from Everett, Washington arriving at Brillantmont to roommates and fellow students from places as diverse as Iraq, Portugal, Venezuela. My time at Brillantmont was the happiest of my life. I was exploring the world and people at the age when that kind of exposure marks you for life - in this case in such a positive way. I have carried with me a sensitivity to diverse people, world views, traditions, beliefs, habits that I could never have developed if it hadn't been for my time at Brillantmont. It made me truly "global" and has been a part of my joy and success throughout my life and will continue to be.

My advice to students would be to enjoy the enormous diversity of your fellow students. They will teach you so much just by being together and developing real friendships. Ask each other uncomfortable and good questions. Play and enjoy. It is the best time of your life and will shape everything you do as you charge forward in your own creative and unique way.
"Studying international A Levels meant that I had covered much more material than many of my peers when I started university in the UK."
Fraser, BM alum, working for Siemens