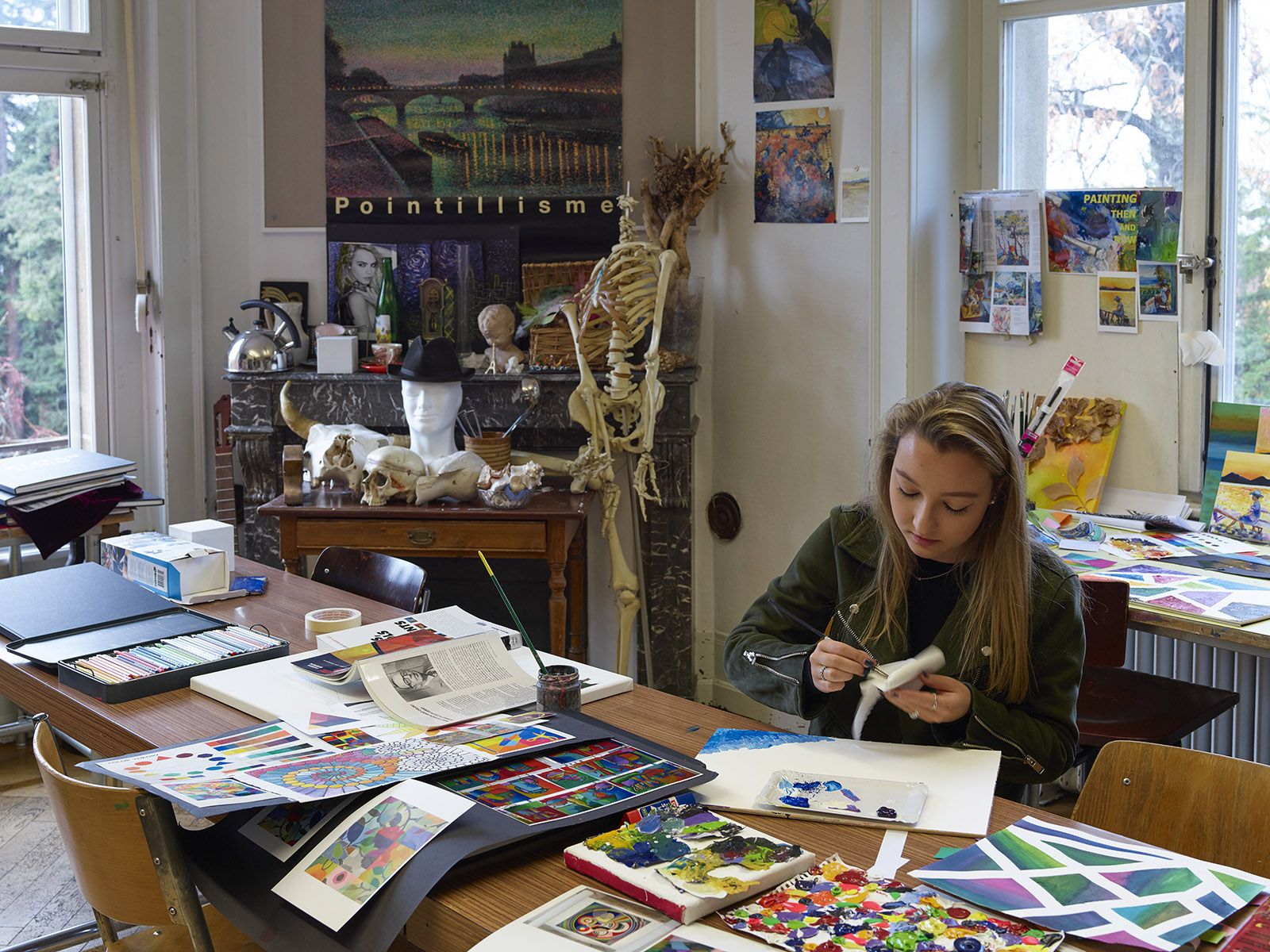 Brillantmont offers many opportunities to develop student creativity and imagination
8th Graders
8th Graders take Music and Art as part of their programme, whilst older students can choose Creative Arts.
All art classes take place in our light and airy art studio, in which many techniques including pastels, oils, charcoal, drawing, design, printing, sculpture, collage, photography and craft-work can be learnt.
Students get to focus on the media which interests them and develop impressive portfolios.
Every year, several students enter leading Art and Design schools throughout the world, continuing their careers in that field.

Our Music Studio
Our Music Studio, has electronic keyboards, recording equipment and other instruments available and students explore a range of musical styles. Students can take individual lessons in any instrument and the school collaborates with music schools in the city.
Brillantmont's rock band is always on the look-out for singers, guitarists, drummers and other musicians to perform regularly at school events.
The Vocal Club
Clubs such as The Vocal Club and the Musical Comedy Club welcome male and female singers of all abilities whose repertoire ranges from classical to folk to rock.
Various events throughout the school year (talent night, the Boarding Christmas Dinner, the St. Nicolas party, the Musical Evening, the Graduation and Prize Giving Day) enable all students to share their musical talents with others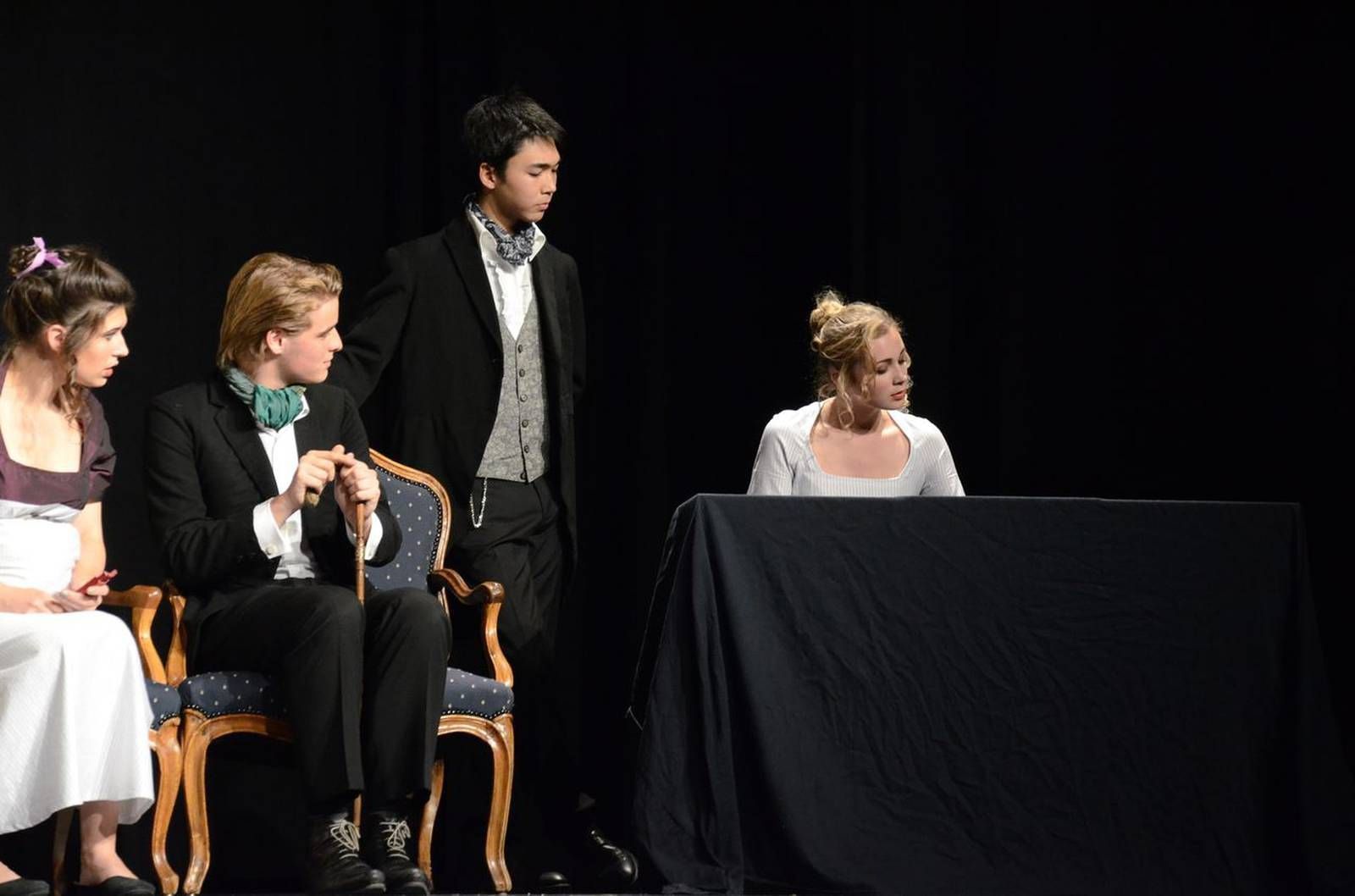 Drama
Drama allows students to explore their imagination and give free-rein to their creativity, both on-stage and behind the scenes.
It also develops self-confidence, self-awareness and vocal skills and the annual play is a highlight of the school calendar.